What our Customers say
We're proud to have covered over 14 million windows to date and even prouder to have received so many nice comments from so many happy customers.
---
@lovinglinden
"We love the quality of our Blinds 2go Wave Curtains. They finish the bedroom off perfectly. The fabric hangs beautifully from the track provided and the thermal interlining has made a massive difference in terms of keeping the rooms of our Victorian home warm over the winter."
@holly_homestyle
"We've ordered from Blinds 2go many times and have always been impressed with the Curtains and Blinds. From the ease of ordering and choice of fabrics to the craftsmanship and quality, it's our go-to for quality, on trend window treatments at an affordable price. Thank you Blinds 2go!"
@ourweeselfbuild
"I was so impressed with the easy smooth process of ordering our new Blinds & Curtains from Blinds 2go. The quality is absolutely amazing & the Click2Go system made them so easy to install can't recommend enough 10/10."
@_simplestories_
"Since receiving my Athena Pebble & Mercury cushions and Pussy Willow curtains I haven't been anything but extremely happy with these. They add a sense of luxury and warmth to our bedroom whilst not becoming too busy. The pattern on the curtains is gorgeous and the smooth texture on the cushions is out of this world! We are absolutely over the moon with these and we couldn't recommend them more."
@myoldpub
"I am always delighted by the quality and the speed of delivery from Blinds2go. I have used their products both at home and for work and they are always incredibly well made. I also love that there is a really good selection of fabrics and designs, which makes choosing hard, but means you can really customise for your space."
@maureen_gomez_interiors
"The clients asked for a luxurious, opulent, charming look in this bedroom and these beautiful, floor length, blackout velvet curtains most certainly fill the brief. We chose Merlot Velvet with double pinch pleat. I am always impressed by the and value they offer. These curtains are truly stunning, feel beautuful and have a lovely weight to them."
@zephs_house
"The moment I opened the curtains I could feel the weight and how good quality they were. They are so thick and feel very luxurious. The most iconic design on the best curtains."
@llys_llew
"I'm over the moon with these curtains. They're the perfect neutral colour with a subtle pinstripe running down. The whole experience from choosing samples, to ordering and receiving the curtains was very smooth and fuss free. The quality of the curtains are great, they hang perfectly and i love that you get to choose which style you'd like - I chose the double pleat and had so many lovely comments about them."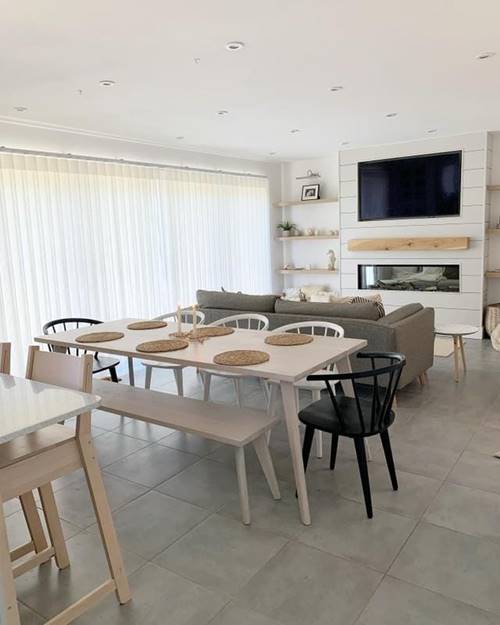 @the_robinsonfamily_abode
"The Privacy Sheers from Curtains 2go exceeded our expectations to be honest. They are soft, elegant, functional and just tie the room together so well. We've had so many compliments from people about them. They were super easy to install and I would 100% recommence these."
@scarletsabode
"These are now my second pair of curtains that I have ordered from Curtains 2go. I absolutely love the colour, style, texture & the overall luxury-vibes they give off - not forgetting to mention the price for the quality you get! They have completely transformed this space and have made the room feel so much more cosy & complete. Highly recommend!"
@transformationavenue
"Love the quality of blinds and curtains! Also blown away with the Click2Fit system, very quick and simple! Customer service was A* couldn't recommend enough!"
@cb_loves_interiors_20
"I absolutely love the Privacy Sheers. They are so perfect for giving our space a soft and elegant feel. Its such a clever unique design. The material is lovely too. I also have voiles and blinds from here too and they are top quality. So happy with everything."
@themillys1930shome
"I am delighted with how beautiful our curtains and blinds from Blinds 2go look in our home. They not only hang beautifully but block out all the light, making for a great nights sleep. The Marlow Fawn Roman Blind in our bathroom is equally as beautiful. They were all so easy to install and the made to measure service Blinds 2go offer made the whole process incredibly easy."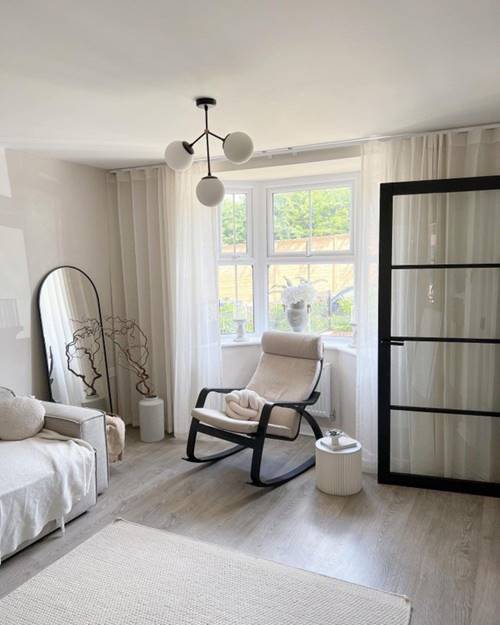 @lifeatsophs
"We recently installed Madagascar Wave Voile Curtains in our living room and they have made such an impact and the instructions were simple to follow. They have made our fairly small living room feel much bigger and brighter!"
fairfield_interiorstyle
"Love these soft, natural linen curtains - perfect to soften our bedroom and with the blackout lining, they're also very practical and really keep out the light."
@home_bybrooke
"I absolutely love the curtains, they are such good quality and cost effective for what wall to wall wave curtains cost elsewhere! They were super easy to measure and to put up ourselves too, we even ordered more for our bedroom! We have had a lot of lovely comments on them and recommended you to everyone that asks!"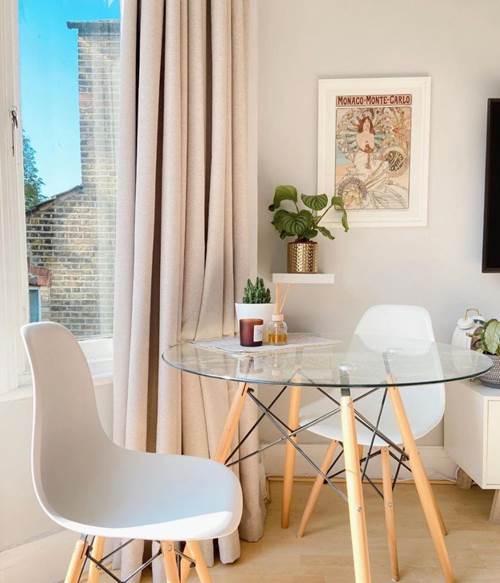 @athomewithalisa
"The curtains are fab! Beautifully made with a very elegant finish."
@homerenovation_130
"The blinds were super easy to install and the instructions were really easy to follow! Would recommend to anybody!"
@mygosford
"I love the quality of the blinds and voile - they're a real show stopper! Many people comment on how they make the room feel so big and luxurious. I've ordered them for all the bedrooms and living room!"
@eilidhmcindewar
"We love the look of the wave and the uniformity of them, with little effort they sit like they have been professionally dressed. We thought they were great value for money and everyone that comes into our house comments on how they finish off the room!"
@oatvale_home
"We chose these curtains to make the wall a feature and to show the height of the ceiling. We loved the texture and tone of the fabric and loved that we could match the wave curtain to the Roman blind"
@blairatfinglen
"Fab curtains and fab customer service as always. "
@therenovationgame_
"I chose them as if ordered A LOT of samples and already ordered my bedroom curtains which were good value and great quality. The manufacture and delivery time was good too. I'll be ordering some for my lounge very soon too."
Mrs H
" Always receive great service from Curtains 2go and as on previous occasions this experience has been the same. The curtains arrived by courier in just over a week from ordering. They are just what I wanted for my spare room and the free upgrade to thermal linings was a real bonus. I will be purchasing from Curtains 2go again and can highly recommend them. "