Shop by Brand
From maximalist botanical prints, artful watercolour stripes and an array of exquisite colours, our Ideal Home Curtain collection boasts a plethora of beautiful design. Curated with care, these Curtains are sumptuously soft and oh so stylish.
We also have Ideal Home blinds and cushions available.
Shop Ideal Home Curtains
Inspired by the most comprehensive collection of William Morris' work in virtually every medium held at the V&A, this exquisite collection of curtains is a celebration of Morris' designs across a contemporary palette.
We also have William Morris curtains and cushions available.
Shop William Morris Curtains
Add instant charm and elegance to your space with our beautiful Laura Ashley Curtains collection. In a pretty pastel colour palette and featuring delicate florals, enchanting wildlife and stylish motifs, bring Laura Ashley's signature style into your home with our delightful curtains.
We also have Laura Ashley blinds available.
Shop Laura Ashley Curtains
Searching lands far and wide for that extra bit of luxury is exactly what Tuiss hopes to achieve. And that's exactly what you'll find in our Tuiss curtain collection. You wont find anything other than luxurious fabrics, exclusive designs and that something extra special here.
We also have Tuiss curtains and cushions available.
Shop Tuiss Curtains
Clarissa Hulse is a designer renowned for her incredible use of colour. This collection features a vibrant array of hues alongside botanical patterns as well as her signature ombre style.
We also have Clarissa Hulse curtains and cushions available.
Shop Clarissa Hulse Curtains
Harlequin are famed for their cutting edge design and with a little Curtains 2go magic, we've built a collaborative collection perfect for not just any home. It's perfect for yours.
We also have Harlequin blinds available.
Shop Harlequin Curtains
For a classic country cottage feel, our Voyage Maison collection will beautifully bring the outside in with style. From exquisite landscapes to adorable wildlife designs, these curtains are here to make a statement.
We also have Voyage Maison blinds available.
Shop Voyage Maison Curtains
For a fresh and modern home, Scion is the go-to name, thanks to their scandi styled motifs and quirky characters. Paired with the great value of Curtains 2go, this exclusive collection is a force to be reckoned with.
We also have Scion blinds available.
Shop Scion Curtains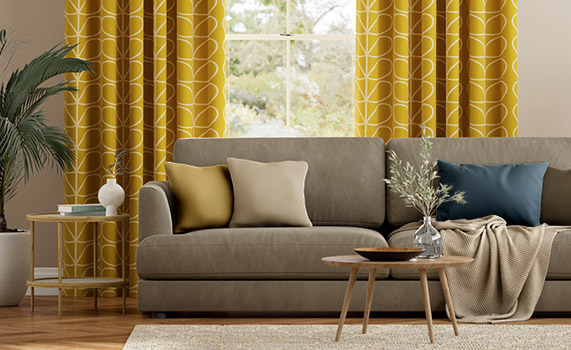 Orla Kiely is a household name thanks to her iconic retro designs and bold use of colours. We've fused traditional drapery with high fashion for a gorgeous mix of old and new that we know you'll love as much as we do.
We also have Orla Kiely blinds available.
Shop Orla Kiely Curtains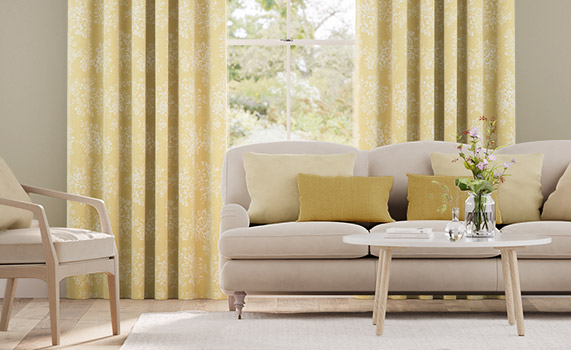 From pretty pastels to vibrant sunny palettes, across beautiful florals, charming polka dots and more! Our Cath Kidston curtain collection has everything you could possibly want to create a country couture look.
We also have Cath Kidston blinds available.
Shop Cath Kidston Curtains
Utterly charming, the Sanderson curtain range celebrates the brands classic style. A captivating collection of beautiful flowers and leaves, pretty patterns and lovely little birds adorn these exquisite curtains.
We also have Sanderson blinds available.
Shop Sanderson Curtains